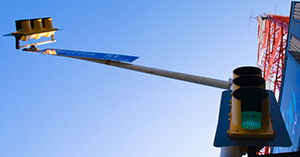 The Dallas Camera Club holds a photo scavenger hunt each year — sometimes it's in downtown Dallas while other times it's elsewhere in the metroplex. (It's confined to a general geographic area each year to help level the playing field.) Indeed, this year's scavenger hunt was held downtown on a Sunday morning a few weeks ago. Here's what was on this year's list:
Reflections — it hadn't rained recently, so street-reflections weren't really in the cards, but there were other reflective things to find.
Geometric or Repeating Patterns — this was pretty tough, but I think I found a shot for this.
Looking Up — we just had to find a shot that looked upward, which might seem easy, but doing so artistically took some figuring.
Humanity — this one covered people, which might seem like a slam-dunk, but was actually tough since downtown Dallas is a bit deserted on a Sunday morning.
Texas or US Icons — I guess this primarily encompassed Texas or US flags, though I would imagine that other Texas- or US-themed items would qualify as well.
Anyhow, I've posted my scavenger hunt photos. I was pleased to be able to get a shot in each category, but that doesn't mean that I've "won" — the club hands out awards for the scavenger hunt based on the number of categories completed and the quality of those shots. The awards haven't been announced yet, so I'm looking forward to seeing how those turn out.